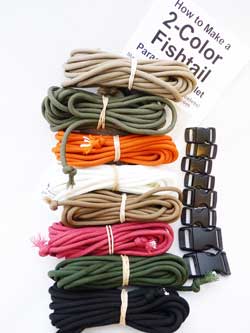 Often it's easier to start off with a complete kit for making Paracord Survival Bracelets.  This way, you have everything you need, and you can start right off making bracelets, rather than having to find all ofhte materials and supplies that you need.
This is our favorite Paracord Survival Bracelet Kit.
This kit includes:
– 8 different colors of MilSpec C-5040H paracord
– 8 buckles in three different sizes (3/8″, 1/2″ & 5/8″)
– a set of written instructions
– links to this website for more instructions for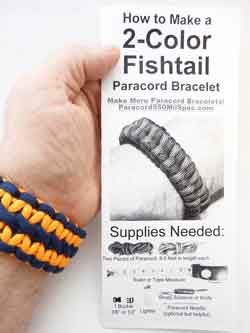 making Paracord Survival Bracelets.
There are enough materials in this kit to make at least 8 Paracord Survival Bracelets of 1, 2 or even 3 colors.